The Art of the Seating Chart
September 25, 2017
Creating a seating chart for your event allows you to make sure everyone has a place to feel comfortable. When left without seating direction, guests will usually want to spread out because they're unsure who they should sit with. This results in open seats or awkward social interaction—both a bummer for your great party vibe! Seating charts give you the opportunity to efficiently seat everyone and think through optimal table buddies. Here are a few creative ways to tell your guests where they can enjoy the evening you have crafted for them.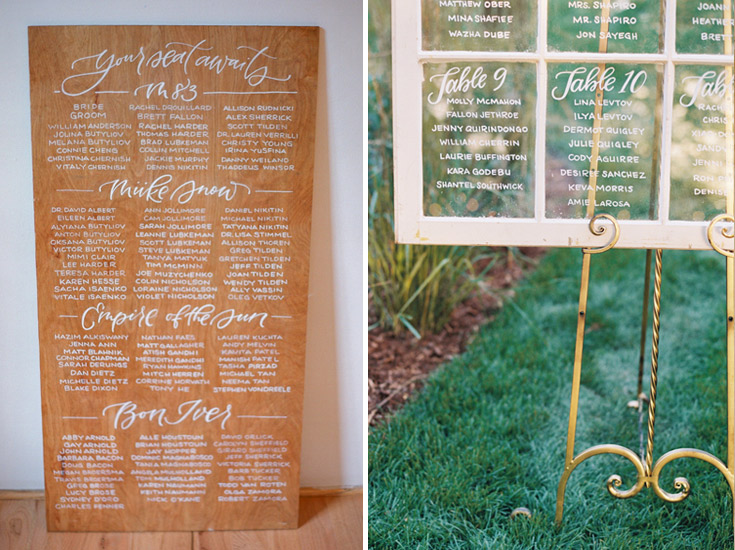 A seating chart sign laid out by table is a straight-forward way for guests to see who they'll be sitting with.The sign on the left was for a wedding with a music theme—the couple named each table after a favorite band (photo by Shannon VonEschen). Vintage window frames can be perfect for communicating seating assignments by table, as seen on the right (photo by Ashley Sawtelle). However, if your event has much more than 100 guests, it may be easier for guests to find their names alphabetically.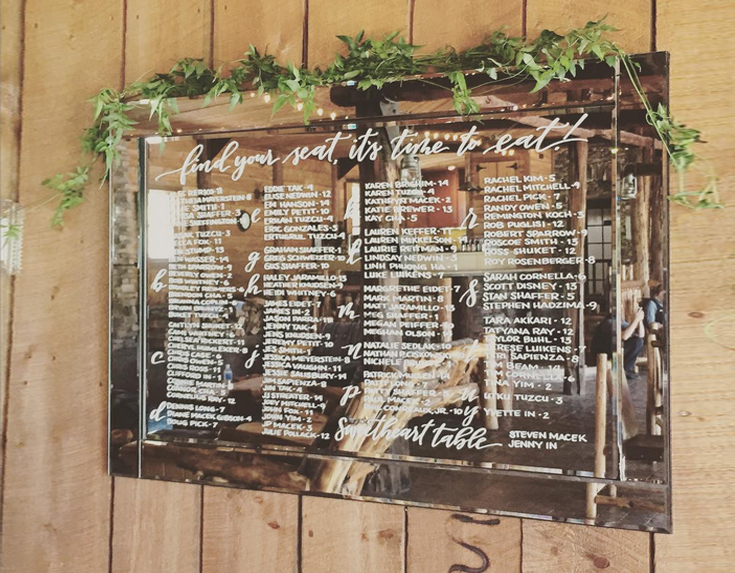 Here's an example of a seating chart in alphabetical order, which allows guests to quickly find their names and seats.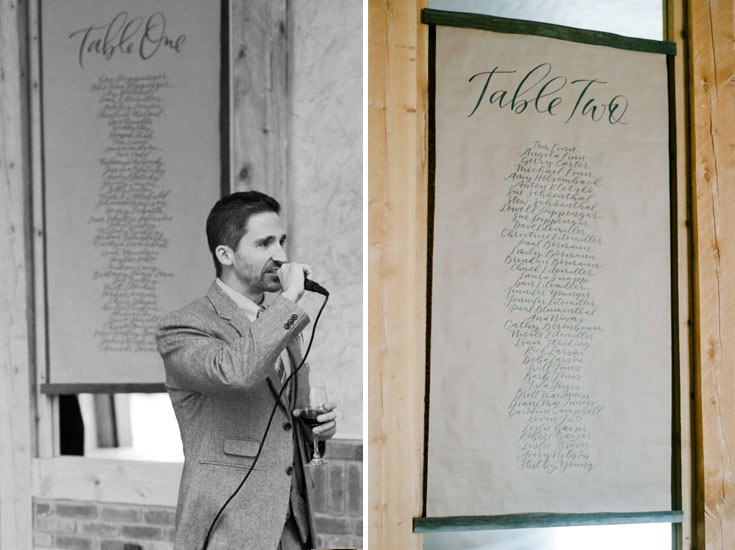 These hand lettered scrolls are a great option when you want a large sign but need something that is easy to transport to your event site. Just unroll and hang. Photos by Connie Whitlock.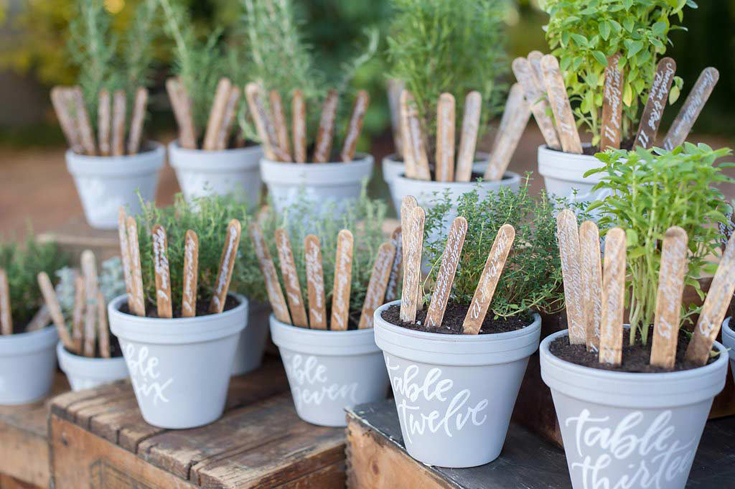 A seating chart can be a great place to set the tone for your event. Your guests may spend some time in front of your display while finding their names, so make it a lovely view. This potted herb garden seating chart was put together by A Vintage Affair Events, with Flora By Nora. Photo by Julie Harris.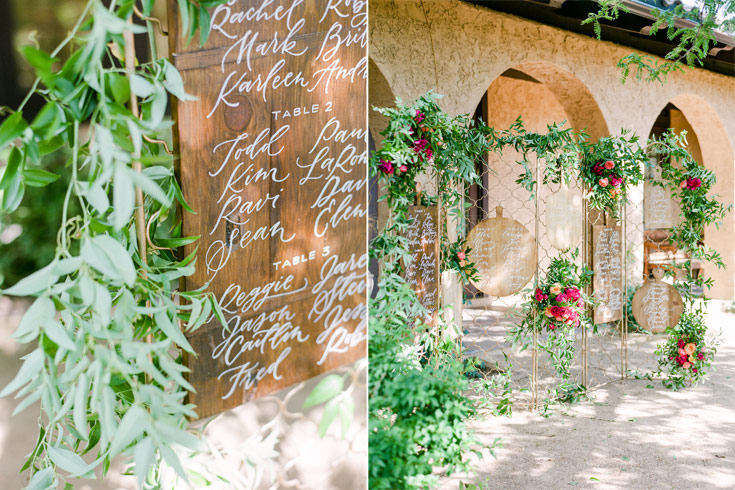 Here's another fun creation of A Vintage Affair Events, with Bare Root Flora. Photo by Connie Whitlock.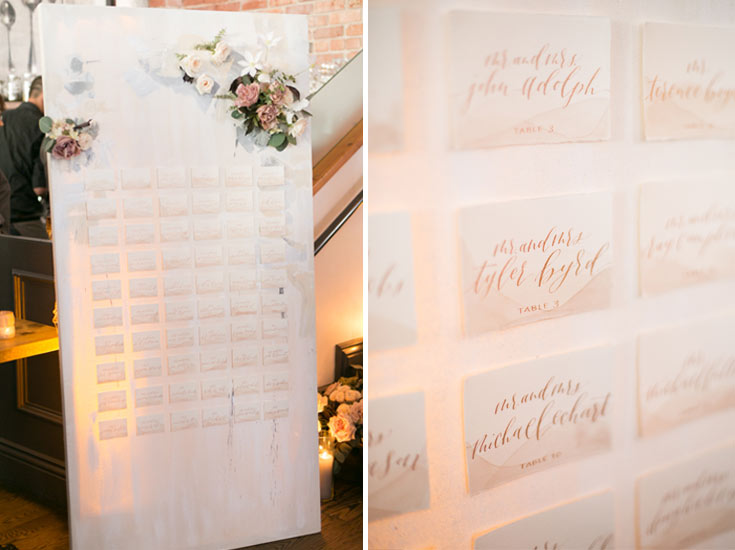 Siloh Floral Artistry attached fresh flowers and my watercolor escort cards to this painted seating chart canvas with A Vintage Affair Events. As an added bonus, guests can take home their escort cards and place cards as a personalized momento of your event. Photos by Connie Whitlock.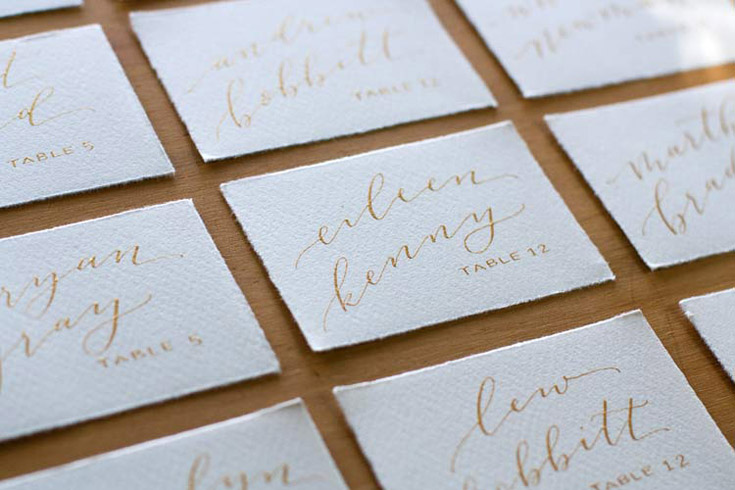 Of course, escort cards can also be simply laid out on a table. With beautifully calligraphed cards, you already have all the fancy you need!
Soft and subtle
August 10, 2015
When Jessica of A Vintage Affair Events asked me to work on an invitation suite for a wedding in the woods, I was happy to obldge. I am quite pleased withe the way it turned out, though the watercolor detail is difficult to see in the photos.
The quote I chose for the driftwood bowl (handcrafted by Spencer Peterman), is the Message version of the tail end of 1 Corinthians 13:7: "Love bears all things, believes all things, hopes all things, endures all things." Love is tenacious, holding on even when things get rough, when the feelings wear off, when it's not to my advantage. May I love like that!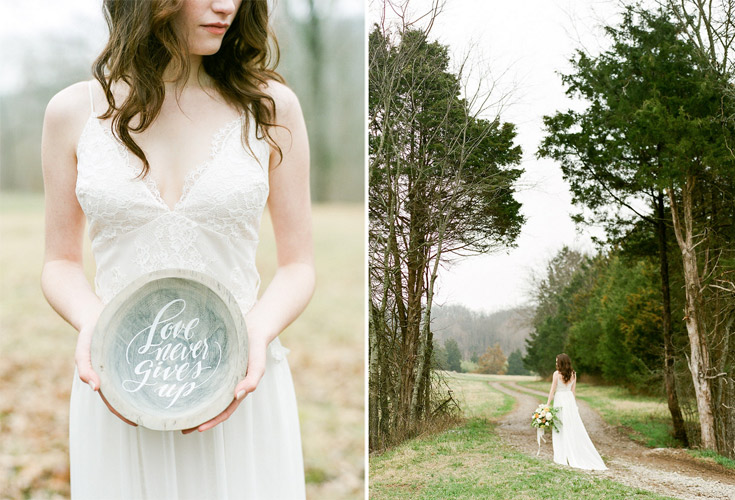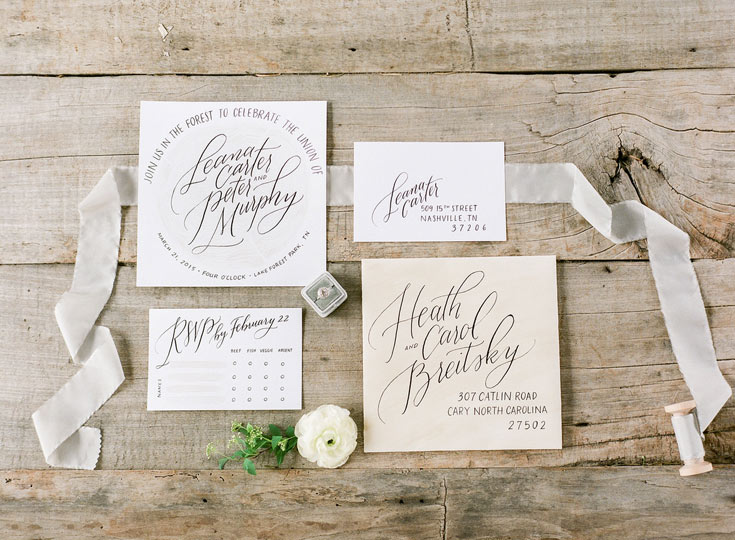 Hop over to Wedding Sparrow to see the rest of Connie Whitlock's lovely images from the shoot.
Photography: Connie Whitlock | Film Lab: Richard Photo Lab | Styling & Design: A Vintage Affair Events | Floral Design: Violet Floral Design | Calligraphy & Invitations: Taryn Eklund | Dress Boutique: The Dress Theory | Dress Designer: Claire Pettibone | Hair & Makeup: Marci Badman | Model: Amanda Bell | Venue: Bloomsbury Farms
Backyard Baby Shower
July 20, 2015
I had the priviledge of lettering a welcome sign for this bright backyard baby shower. It was coordinated by Ashley Nicole Events, so of course there are so many fun details!
Callie Hobbes captured the day beautifully, which you can see on 100 Layer Cakelet today.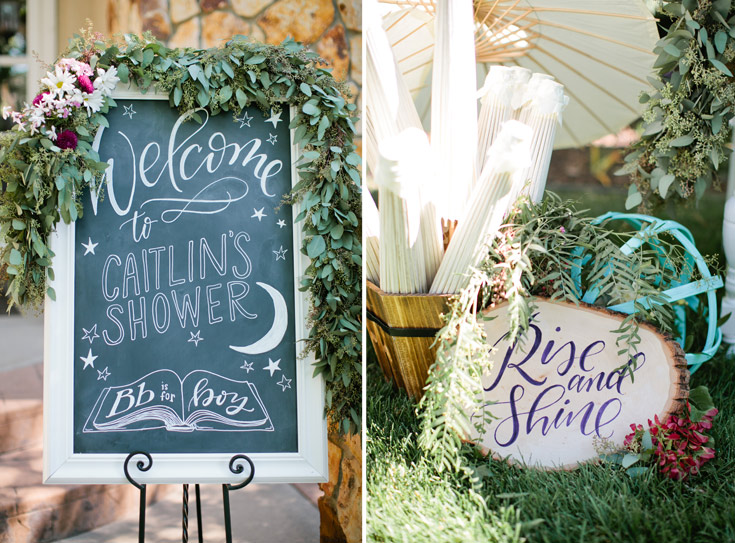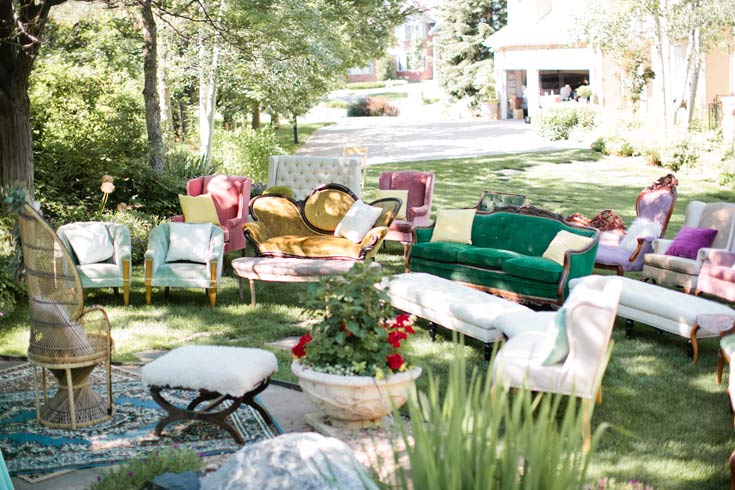 Planning and design: Ashley Nicole Events | Photography: Callie Hobbs Photography | Flowers: Yoshi Floral Designs | Furniture Rentals: House of Yonder | Linens: Event Rents
Lettered Quotes
May 18, 2015
I was so pleased to be a part of this vintage glam styled shoot at Asti Winery in California, with rich details styled by Cassy Rose Events, captured by Jessica Burke Photography. Check out the feature on Style Me Pretty today!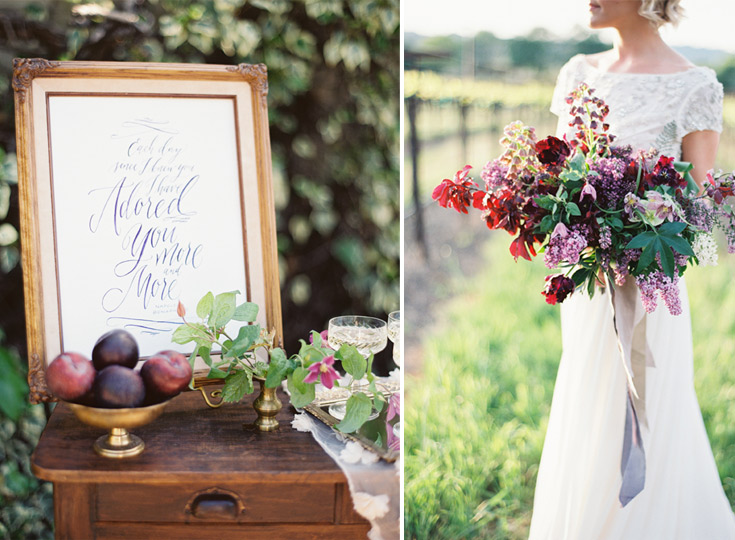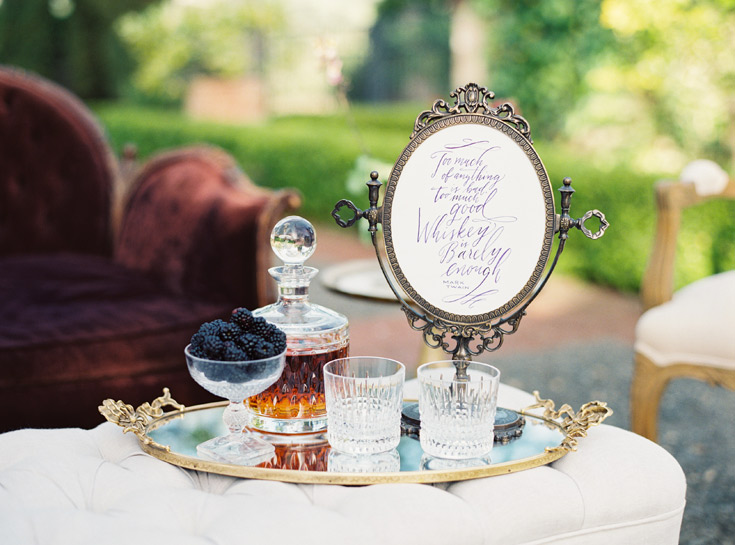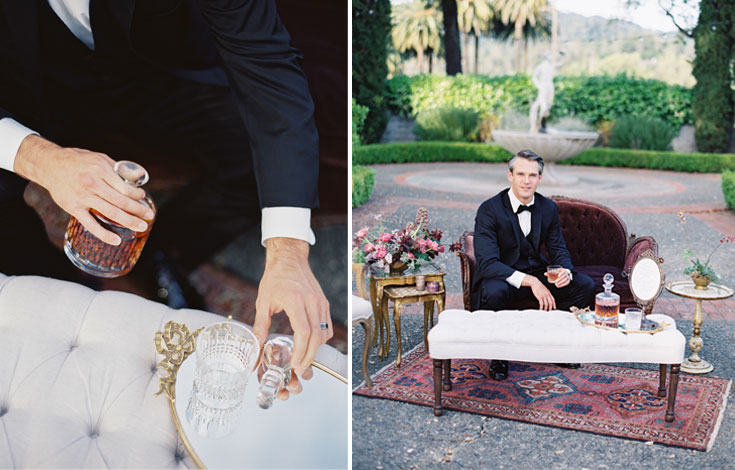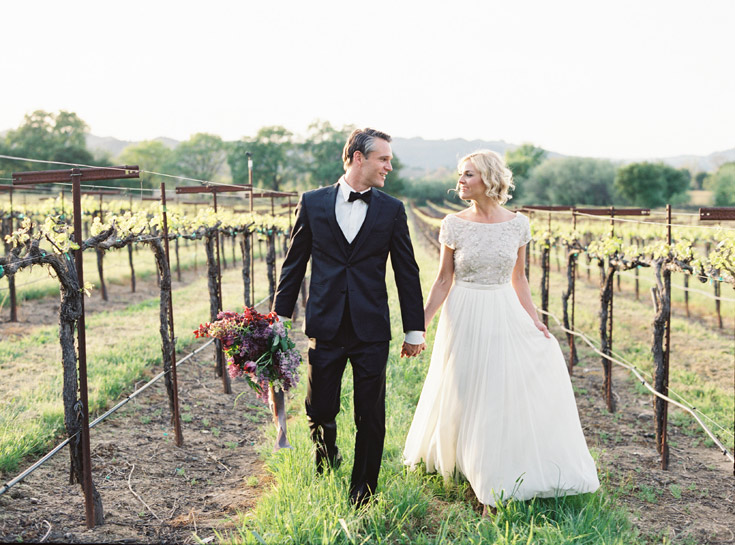 The other contributing artists:
Photography: Jessica Burke | Floral Design: Studio Mondine | Cake: Jasmine Rae Bakery | Bride's Shoes:Sergio Rossi | Rings: David Clay Jewelers | Calligraphy: Curlicue Designs | Bride Earrings: Renee Pawele| Bride Wardrobe: Kinsley James Couture Bridal | Chairs: Classic Party Rentals | Groom Wardrobe: Vera Wang | Hair + Makeup Artist: Prettyologie | Linens: La Tavola | Location: Treasury Wine Estates | Planning And Design: Cassy Rose Events | Tabletop Rentals: Frances Lane | Vintage Rentals: One True Love Vintage Rentals
Ezer Becomes Taryn Eklund Ink
April 6, 2015
In an effort to simplify and gain worldwide personal fame, I'm putting my name on my business—Ezer Calligraphy & Design is becoming Taryn Eklund Ink!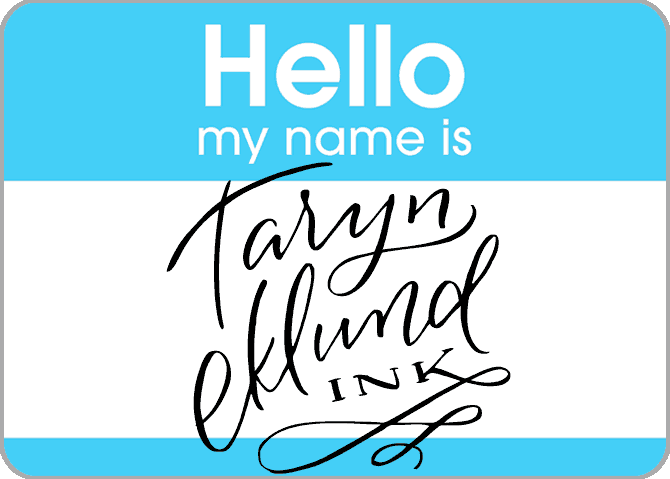 Really, it's more about helping people out than growing the name of Taryn. With this change, you only have to learn my name, instead of my name plus a confusing foreign word (Ezer is Hebrew for help).
Ironically though, my name itself is a confusing foreign word…Eklund means oak grove in Swedish (remember, English speakers, no C in Eklund!). Hopefully one weird word that starts with E is easier to remember than two!
I've been working on quite a few things this past while, tightening up the guts of my company to serve you better. One newish development is my instagram account, which will be my main repository for sketches, lovely lettered quotes and current work. I'm liking Instagram quite a bit more than blogging or any other internet megaphone, so that's the best place to follow me!
Hooray for a new identity! Tell your friends.
Burnett's Boards Turns 3
March 30, 2015
Wedding inspiration blog Burnett's Boards is celebrating its three year blogiversary! I joined with Sunflower Creative, Intricate Icings and Carrie King Photographer to create a celebratory shoot. There are so many fun details!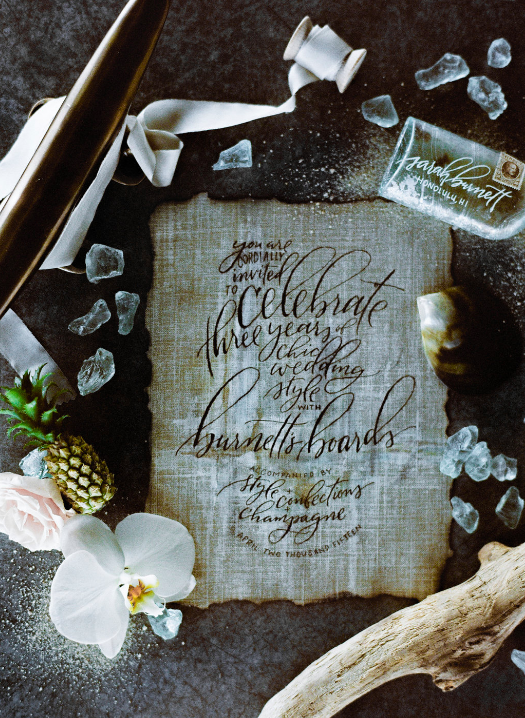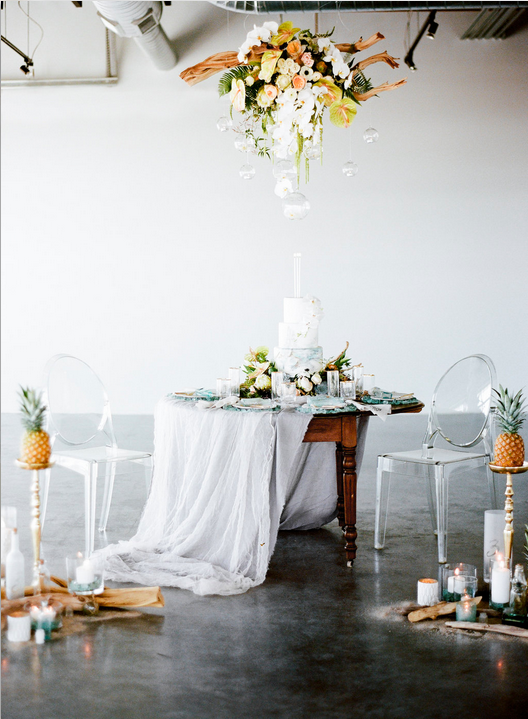 Note the "engraved" three on the votive on the bottom right—one of my proud contributions.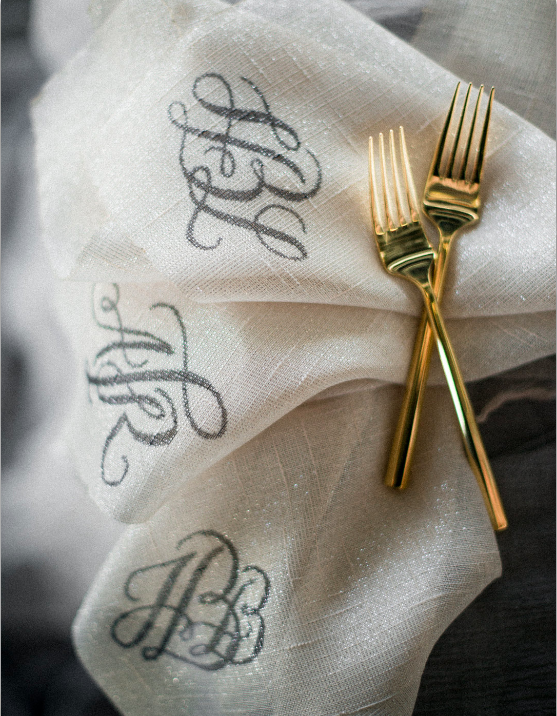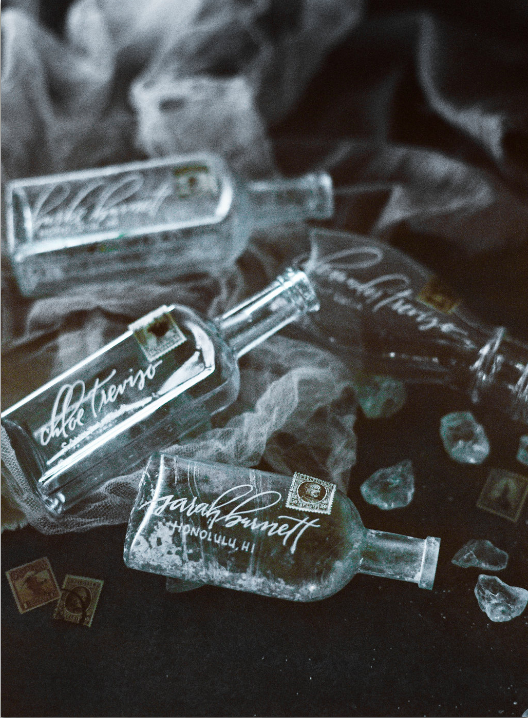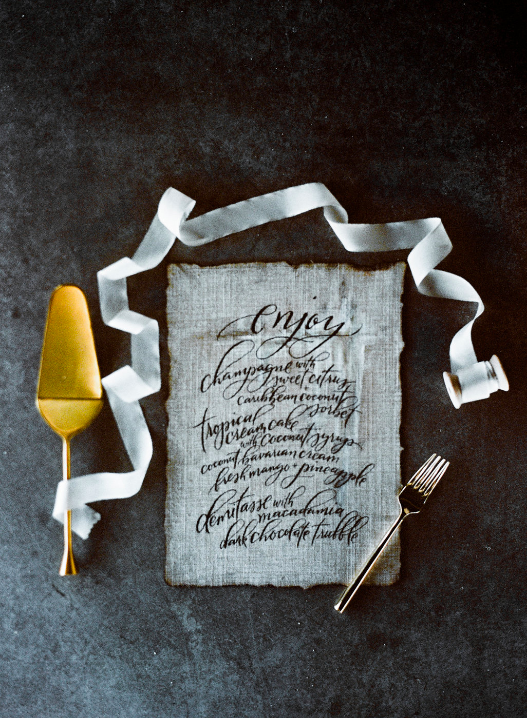 Check out the full feature on Burnett's Boards here. That cake and floral chandelier are worth a closer look!
Birth Announcement
October 20, 2014
I had the privilege of working with Jessica of Polly Paper on the birth announcement of her third child. I'm quite pleased with how the gold foil lettering turned out!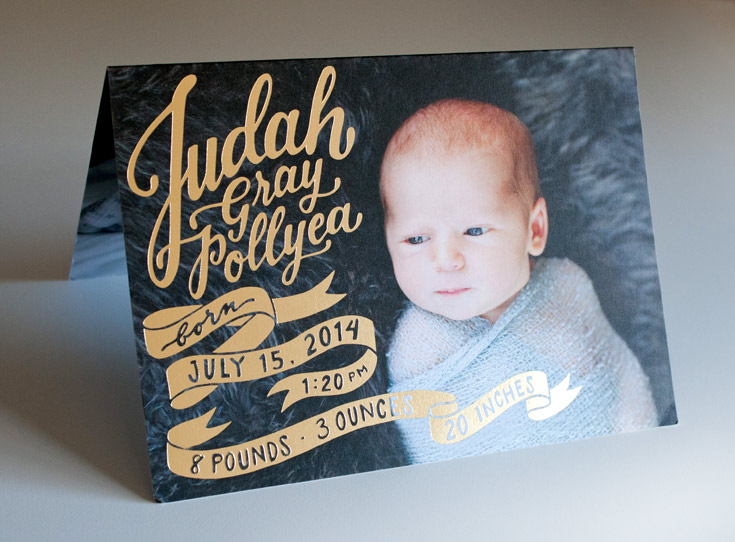 And while we're on the subject of birth announcements...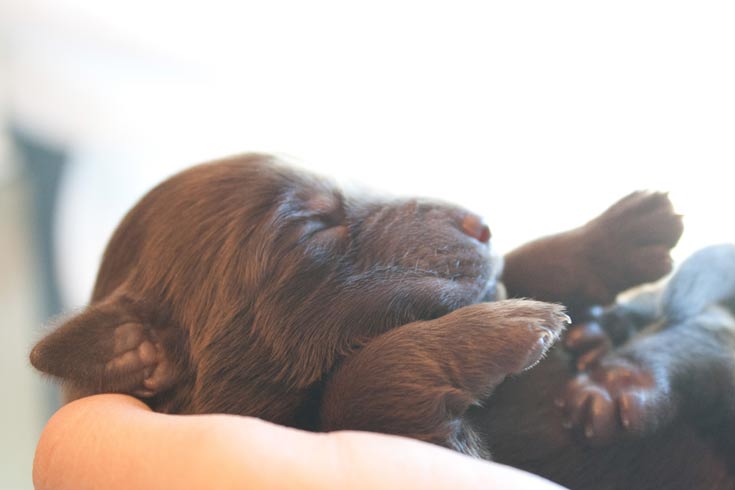 There are eight puppies living in our closet!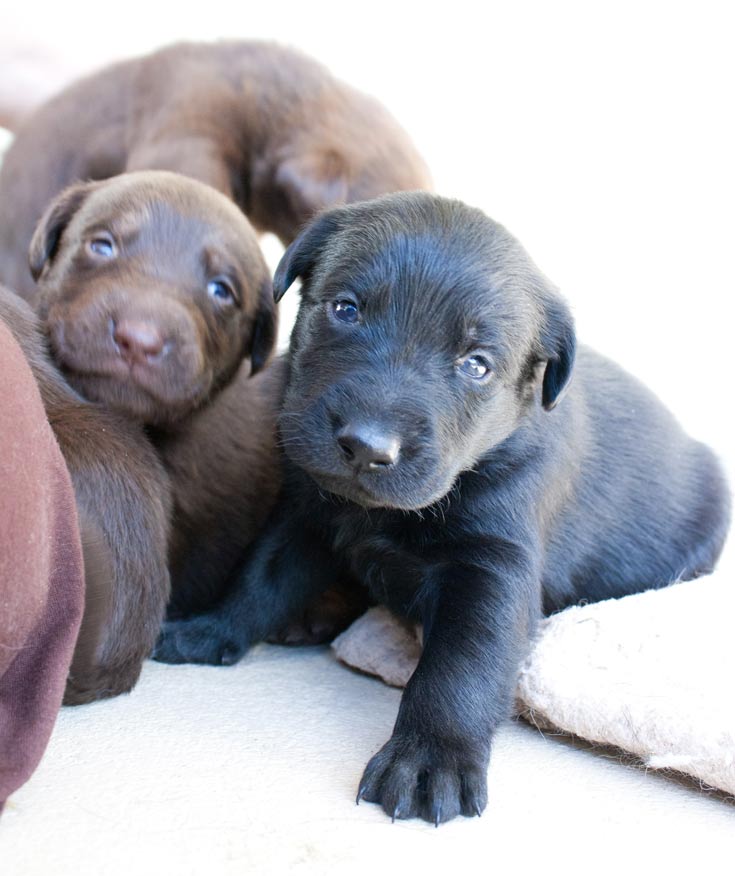 They're starting to really get moving! Stop on by if you need some puppy cuddle time, or your own little bundle of love.
Projects
July 28, 2014
It's been a busy week! My thumb is still a bit tingly from all the writing.
Here's a little run down on some things that I've been working on:
The week started off with a baby shower for an excellent friend. The little one's nursery has a jungle animal theme, so I drew a trio for her menagerie. I've seen a lot of giraffes, zebras and other savanna creatures running around on "jungle animal" prints and sticker sets, so I'm guessing that in this instance "jungle animal" really means an animal exotic to North America from a warm climate... These three go together pretty well, right?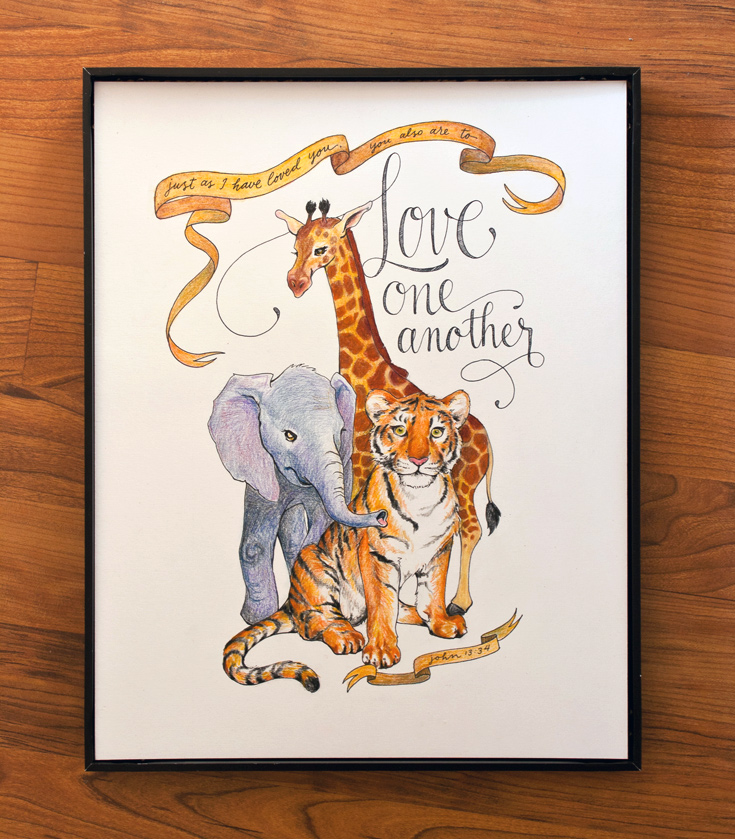 Then I got to work on an envelope job and then some cutting board menus.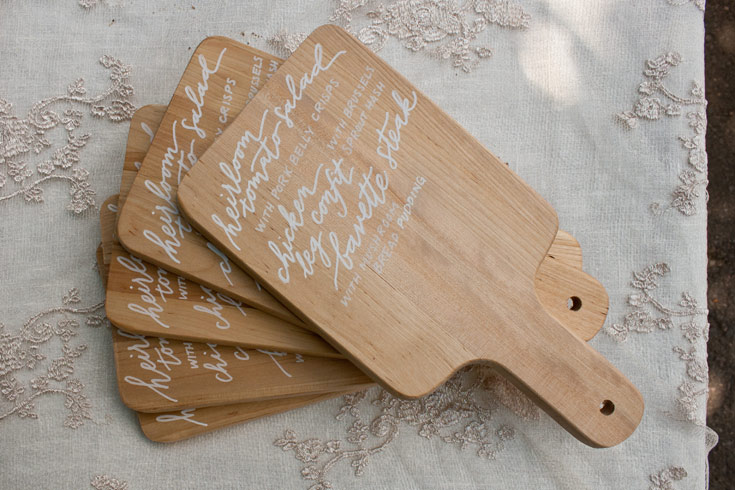 Pretty clever, eh? These are just one of many fine details in an Ashley Nicole Events birthday soirée. I can't wait to see the pictures of the event, complete with a vertical market and fresh produce ceiling. It sounds intriguing, I know…

I finished the week up with a tattoo design. Jenna of Sewing Sunflowers asked if I could write a word for her. Just hours after I sent it over, she messaged me a picture of it, tattooed on her arm.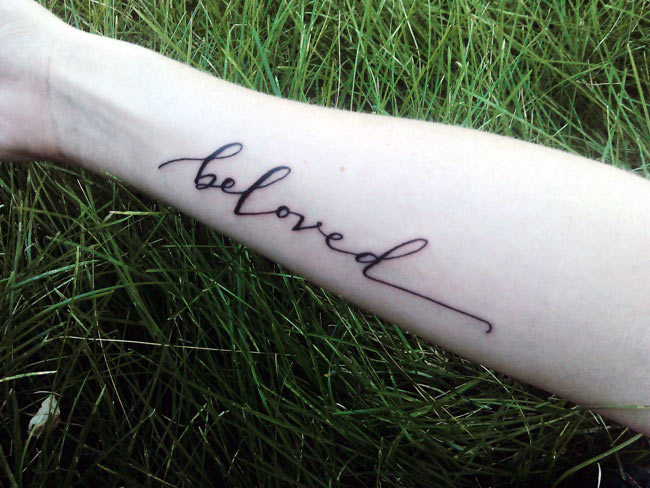 It's crazy to see my writing permanently scrawled across someone's arm. And so fast! But apparently, it wasn't really such a quick decision. You can read the story behind it here.
(And if you're looking for fabric goodies made with love, check out her shop!)
Baby Eden Photo Session
June 27, 2014
Just wanted to share these sweet pictures of baby Eden by Cassidy Brooke Photography, featuring wall art by yours truly.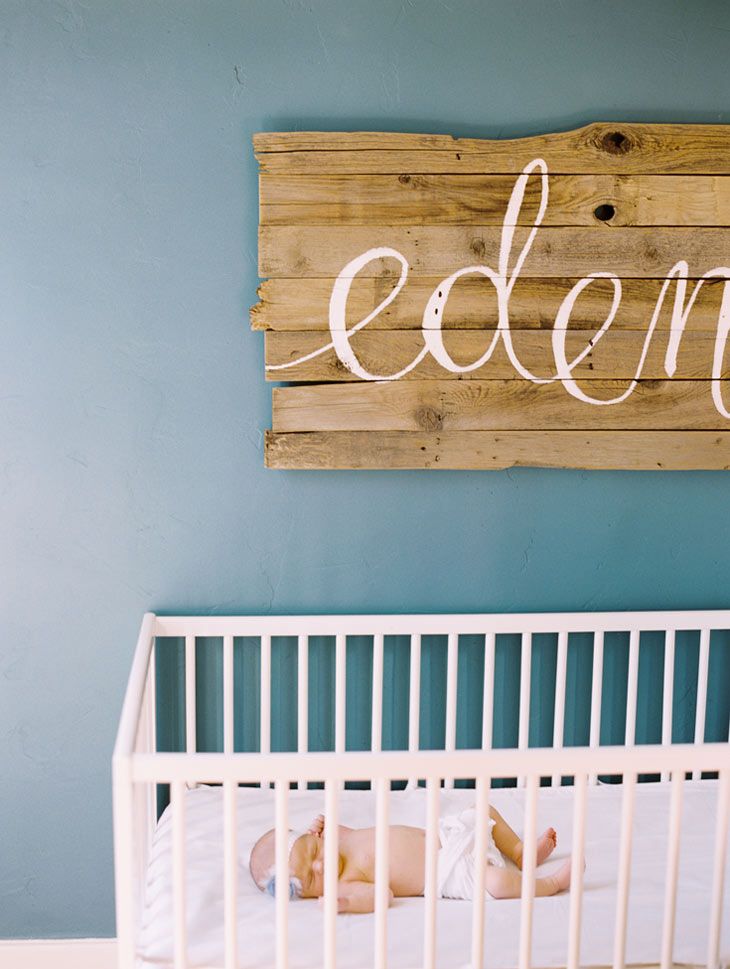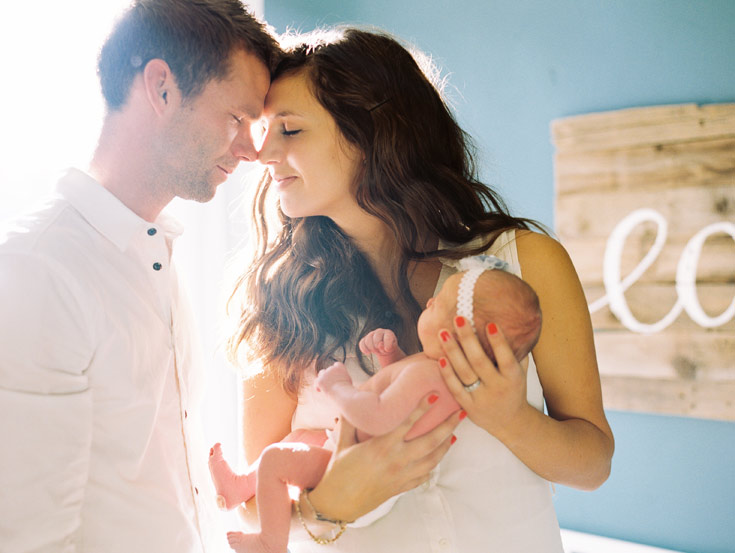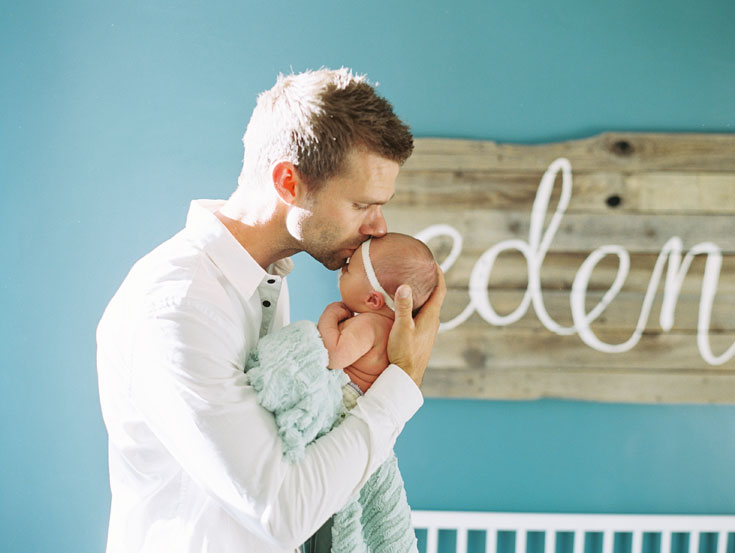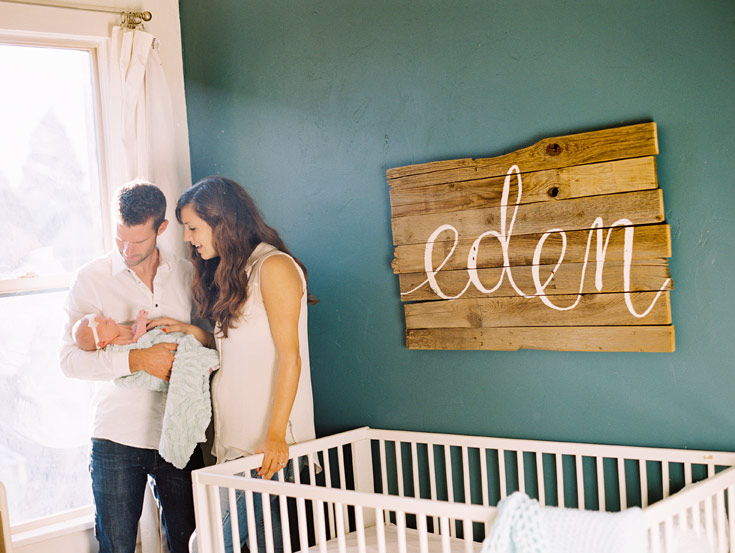 Check out the rest of the photos here. Beware—they might induce style envy.
Shoot me a message if you're looking for custom wall art! I would love to help make your dreams come true!
Partners for Life
May 16, 2014
I've been playing with watercolors lately, working on the paper goods for another styled shoot. This was a bonus piece I did for fun while at the shoot.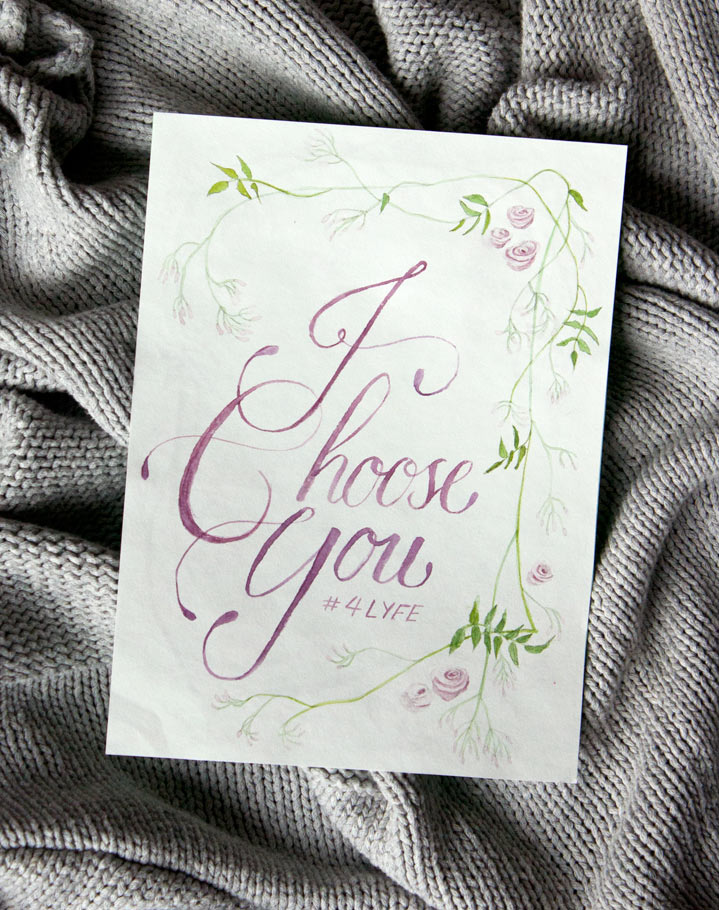 Remember, kids, weddings and marriage are serious business. You're picking out your partner for life, yo! Choose wisely and stick to it. : )
Happy Mother's Day
May 11, 2014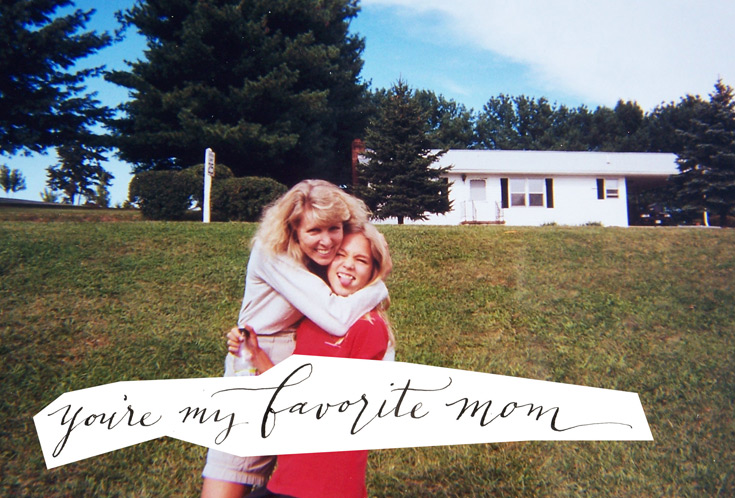 Dreamy Winter Elopement
May 9, 2014
Our dreamy winter shoot is featured on Wedding Chicks today! Here's a sampler.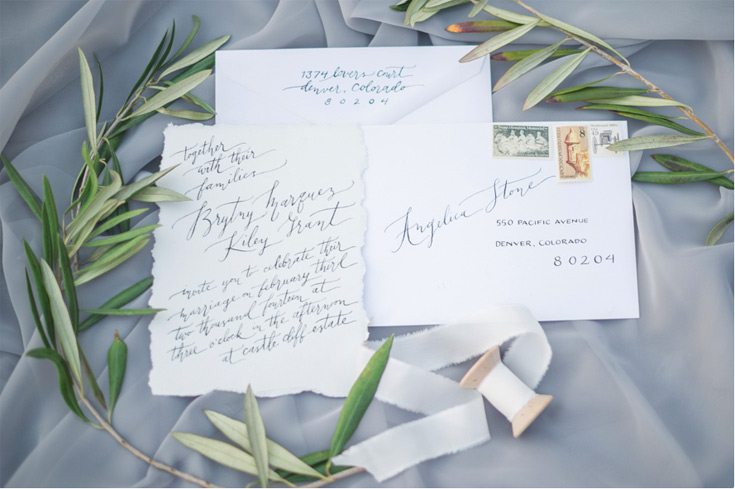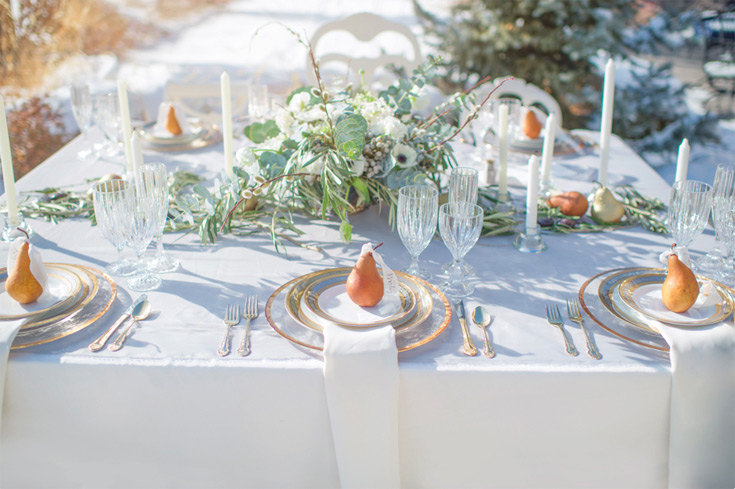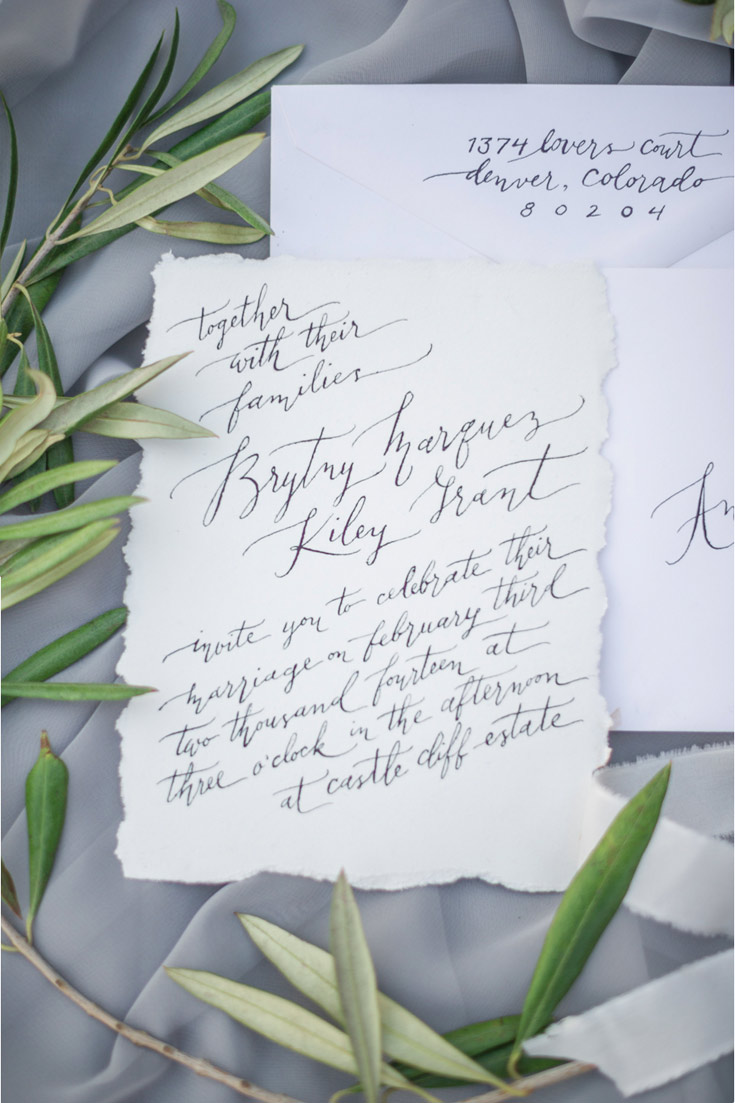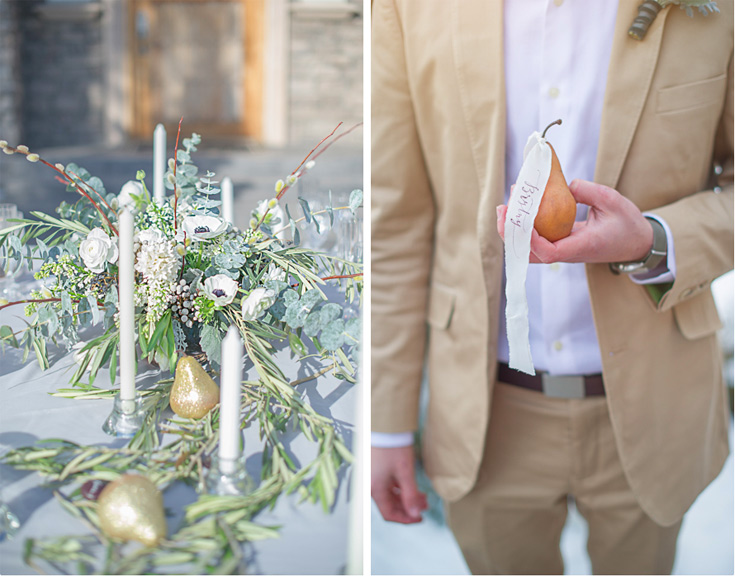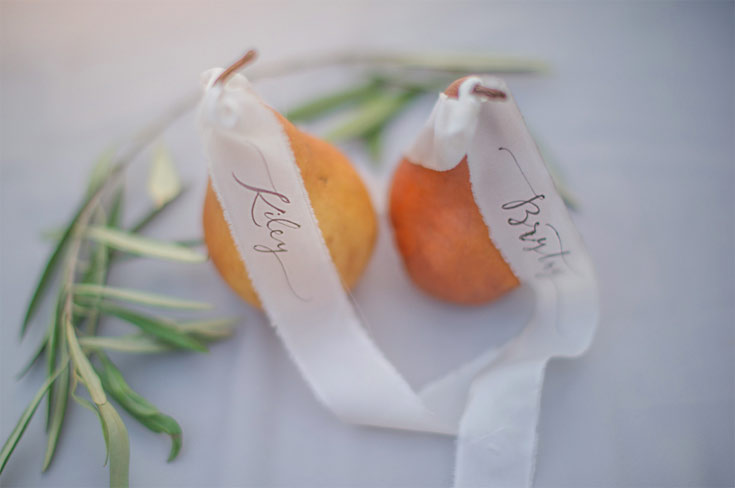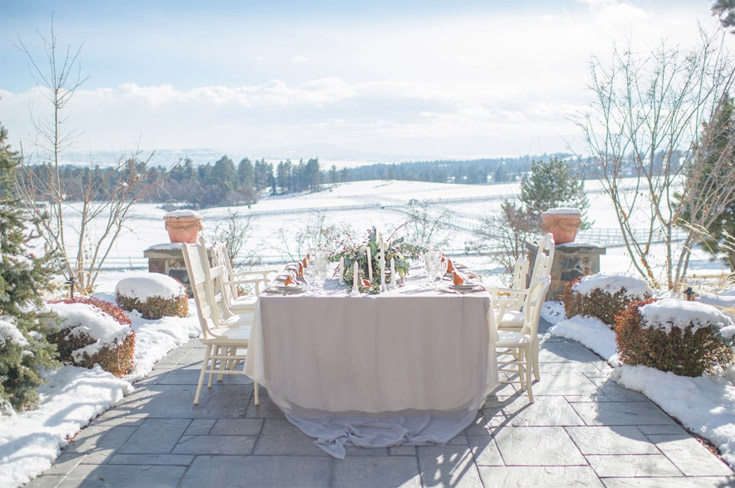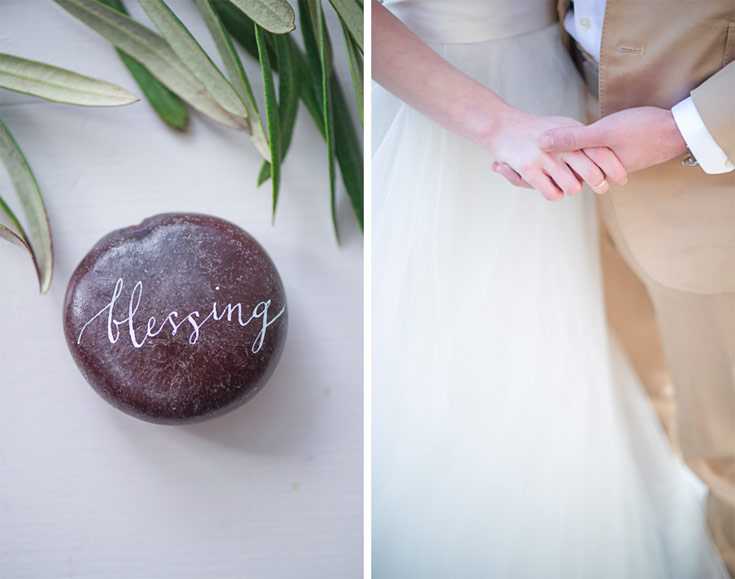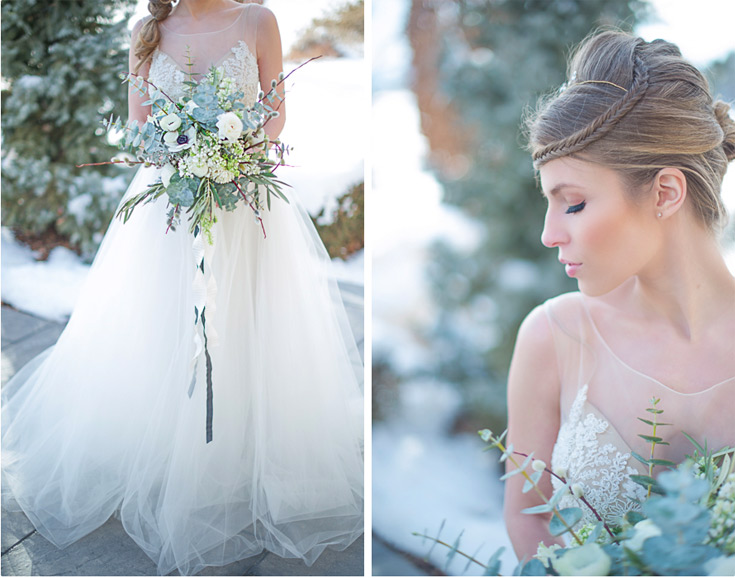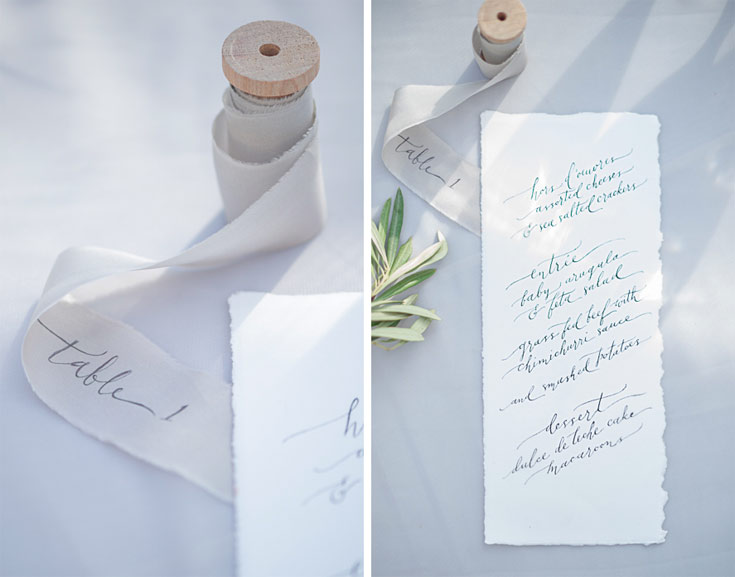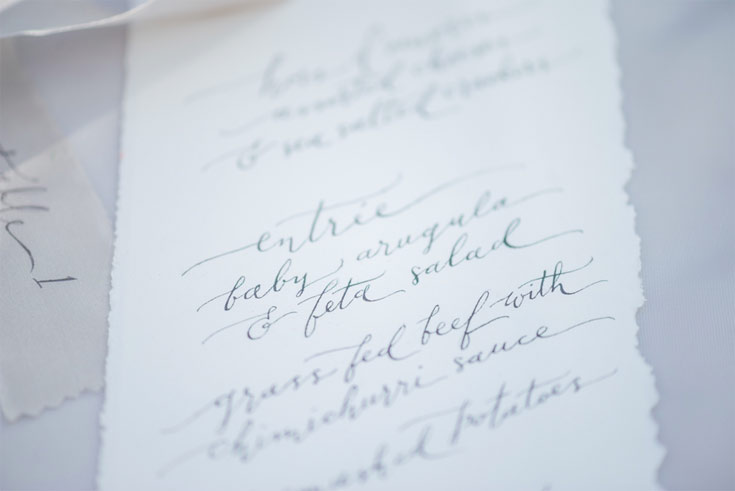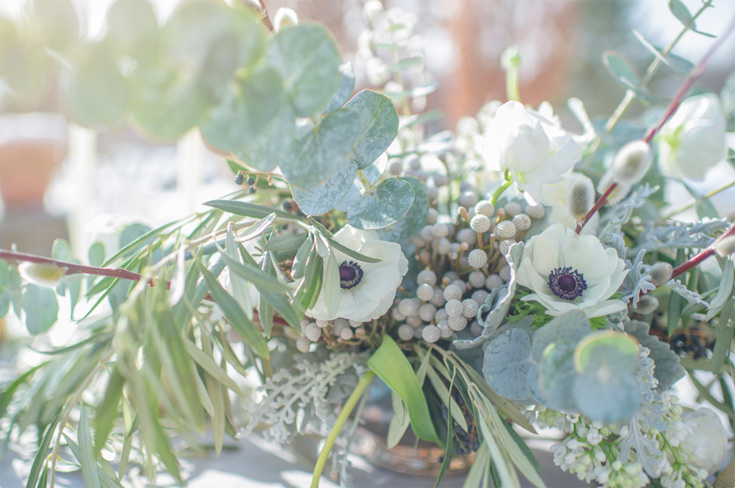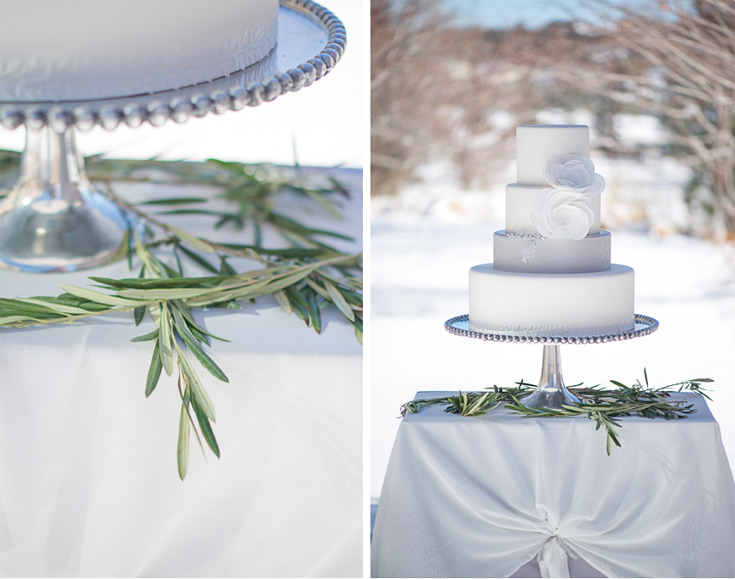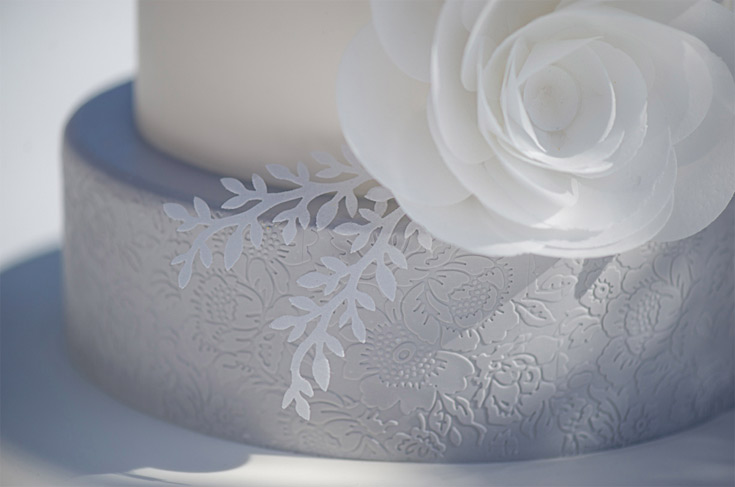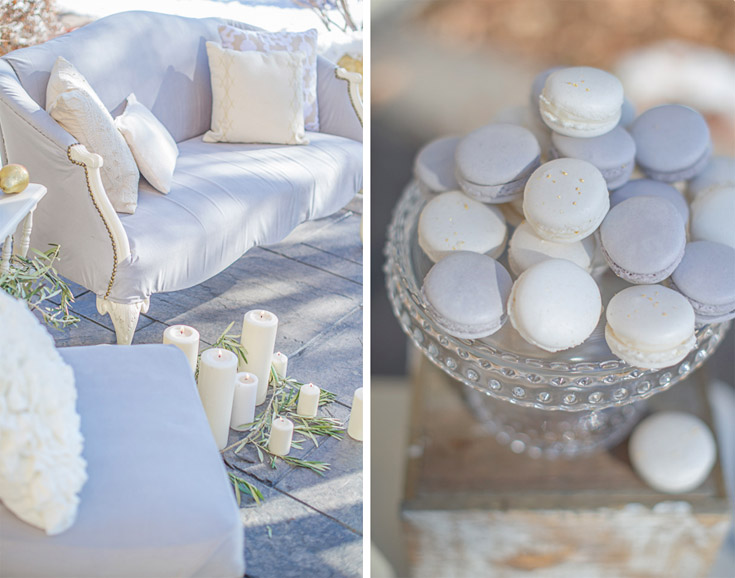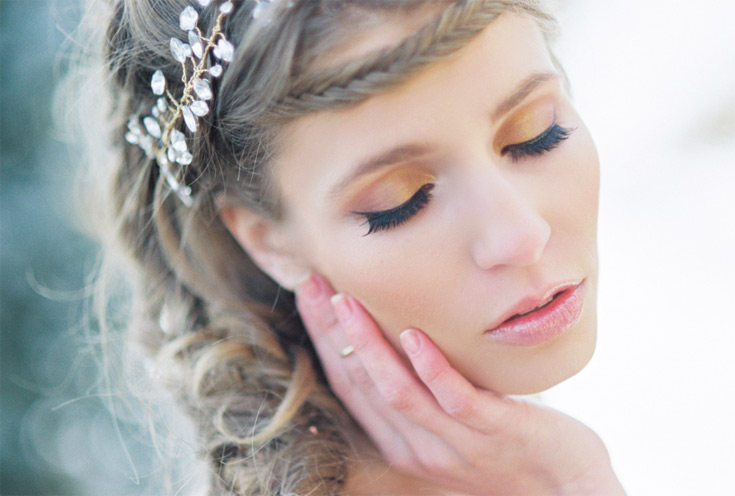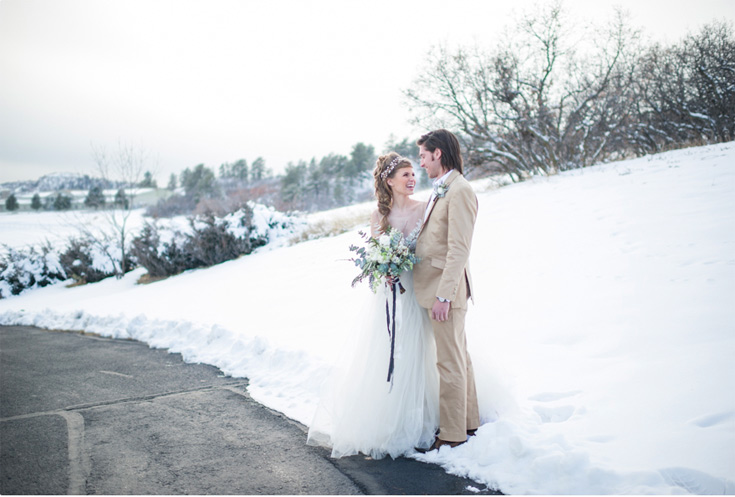 On a side note, I had always wondered what all the fuss was about macaroons. At the shoot, Rachel, the amazing baker of Intricate Icings Cake Design, let us eat the "mess-up" macaroons. Oh, my goodness. So good! Now I see why people are crazy about macaroons. I probably ate a few too many.
Check out the Wedding Chicks feature for more of this wonderland shoot!
I was so honored to be included in this talented group of vendors:
Photography: Shalynne Imaging Photography
Event Designer: Ashley Nicole Events
Venue: Castle Cliff Estate
Cake: Intricate Icings
Hair: Cassandra Rose
Makeup: Makeup Madame
Dress Shop: Anna Be
Veil/Hair Accessories: Lacielle Roselle
Prop/Furniture Rentals: Chairished Vintage Rentals
Vintage Stamps: Verde Studio
Linens: Linen Hero
China, Glassware & Flatware: Event Rents
Ribbon: FrouFrou Chic of Bits and Bobs
Fun Facts About Scotland
April 30, 2014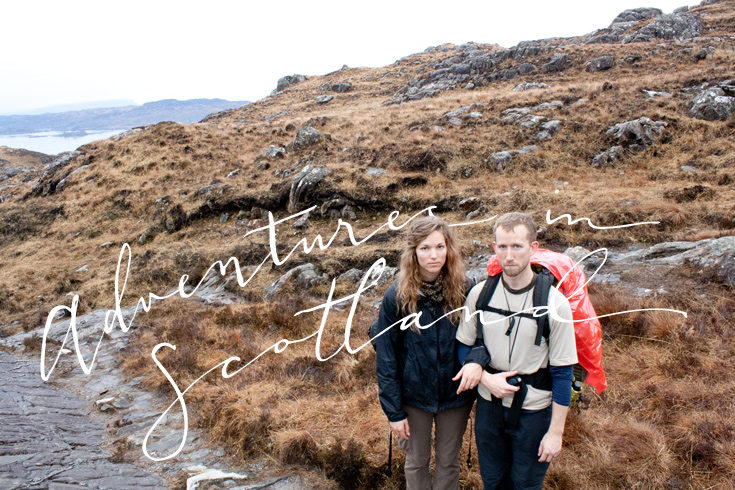 We had a lot more fun on our trip to Scotland than our expressions here show. : )
Here are some interesting things we discovered while trekking around Scotland:
Scotland could break away!
There will be a referendum in September of this year on whether Scotland should be an independent country. All the Scots we talked to said they were voting YES, duh!
Are you Licensed to Watch?
Every household that watches broadcast TV is required to pay a TV license for £145.50 ($250). This money funds the BBC, which airs without commercials, I believe. Would it be worth it to pay for commercial-free TV? Apparently, Scotland has a higher percentage than the rest of the UK of people that don't pay their dues. The BBC, headquartered in London, seems to be against Scotland becoming independent.
Baking in the UK is not quite the same as baking in the United States
We had a cupcake baking party with one of our excellent couchsurfing hosts. She said she's learned that if there are cupcakes to be made, American girls are the ones to do it. I quite like to bake, so I was excited.
But then she brought out the baking supplies and recipe books, and I was a little thrown off. There were ingredients I'd never seen before, we didn't have all the ingredients that were called for, and the measurements were in weight. (Check out this site for an overview of US vs. UK cooking vocabluary)
I was a little flustered being out of my familiar baking corner at home, especially knowing that someone was watching my every move in hopes to learn how baking ought to be done. I was thoroughly confusing myself going back and forth between grams, ounces, and cups, trying to do conversions in my head. I did a little of everything, and wasn't quite sure of anything.
I was feeling quite unsure of myself as a baker, but I suppose the cupcakes turned out ok in the end. I guess if you put a bunch of sugar and chocolate in a bowl with other stuff, it'll end up tasting pretty good in most cases. Especially if you drown it in sweetened condensed milk, double cream and sprinkles once it's baked.
The imperial gallon is larger than the US gallon.
An imperial gallon is 4.546 liters, while a gallon in the United States is 3.785 liters. I thought it was interesting that they calculate fuel economy in miles per gallon, but they buy petrol by the liter. Gas currently costs about $8.47 per US gallon, which I imagine is a contributing factor in the popularity of fuel-efficient cars there. The car we rented touts a 74.3 mpg fuel economy (61.9 miles per US gallon), which seems amazing to me. And it was so comfy, the three of us decided to sleep in it multiple times (which saved us gobs of money!).
You have the right to roam
In Scotland, you can walk anywhere you want to, as long as you do it respectfully. Walk, bike, ride your horse and camp on anyone's land—just leave the gates as you found them and don't worry the livestock.
I think that's a wonderful thing—I wish it were so in the US.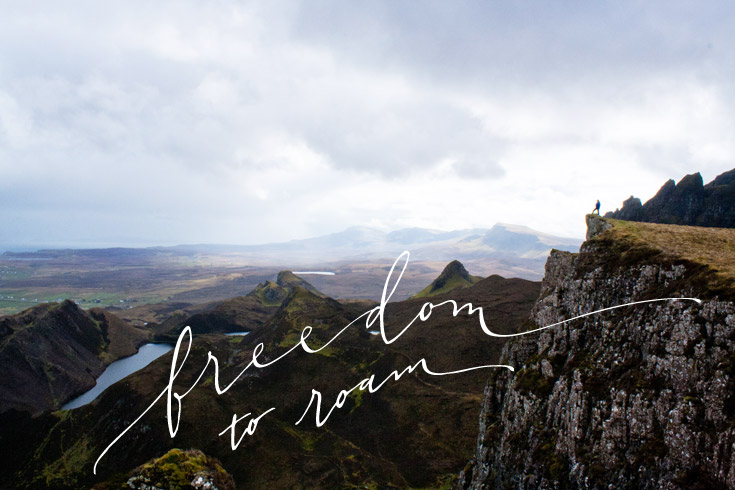 Hiking is called hillwalking
Scotland is a beautiful country with lots of wilderness to explore. Walkhighlands.co.uk is an great site for finding and planning walks in Scotland. It contains maps, detailed descriptions of trails, and a wealth of other useful information.
Waterproof boots are a lovely thing to have while walking in the Highlands. Water is plentiful. The trails are often rivers and fields are essentially soaked sponges, ready to swallow up your feet.
Bothies are excellent
A bothy is a simple shelter in a remote area available for anyone to use free of charge. Staying in a bothy is like going backpacking, without the need to carry a tent. You hike in and never know exactly what you'll find when you reach your destination. Just make room for whoever shows up! We had some great conversations with the people we met during our bothy stays.
Apparently, bothies used to be somewhat secretive. They could only be located by insider information or happenstance. Now the Mountain Bothies Association gives GPS coordinates of bothies on their website, but it takes some sleuthing to figure out how to get to each one. If you ever have the pleasure of staying in a bothy, make sure you follow the bothy code—which is, essentially, be respectful.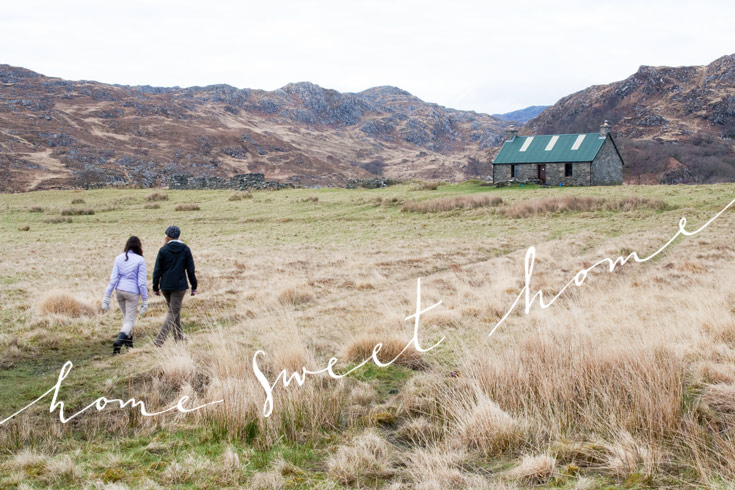 I appreciate that Scottish mentality—you're free to do what you like, just be respectful.
I've been thinking about moving there. Except I'm not so sure about the wind and rain and dark winters… Perhaps I'll settle for just visiting again. Maybe in a few months? : )
Sketchbook: Kelvingrove Art Gallery
April 17, 2014
My husband and I just came back from a lovely adventure in Scotland. We're getting some traveling in before we have to drag kids everywhere. Scotland is beautiful and the people are great—we had an excellent time couchsurfing. I highly recommend staying with strangers while traveling. : )
One of our stops was the Kelvingrove Art Gallery & Museum in Glasgow. Here's a sketch from a stained glass piece designed by David Gauld.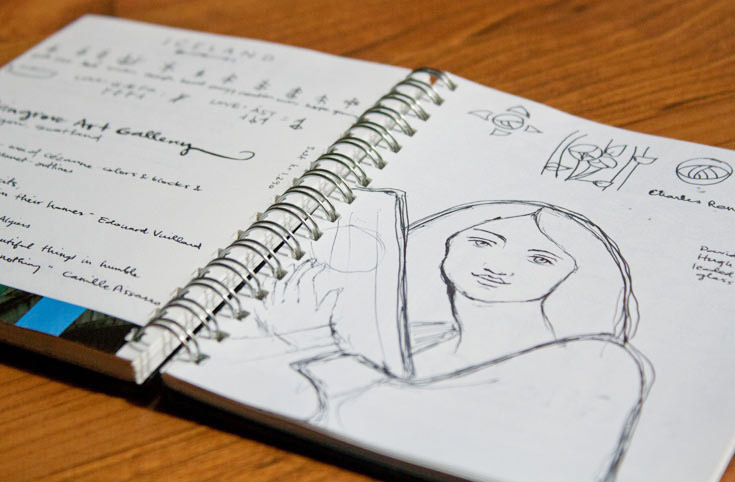 I really enjoyed seeing the work of Charles Rennie Mackintosh. Some of his work remined me of the Gamble House and Koloman Moser, whom I wrote about earlier. I'm finding I quite enjoy Art Nouveau. The style is a nice blend of organic and geometric qualities.
I'll post later with more on our adventure.
Office Work
March 6, 2014
I painted my office this week! It feels so fresh. Cassidy of Cassidy Brooke Photography came and took some bio pictures of me today, working in my office and around the 'hood. Stay tuned for those.
Here's a little something I made for my wall. It's something God said to me earlier this year, and I thought I should put it somewhere I'd see it regularly.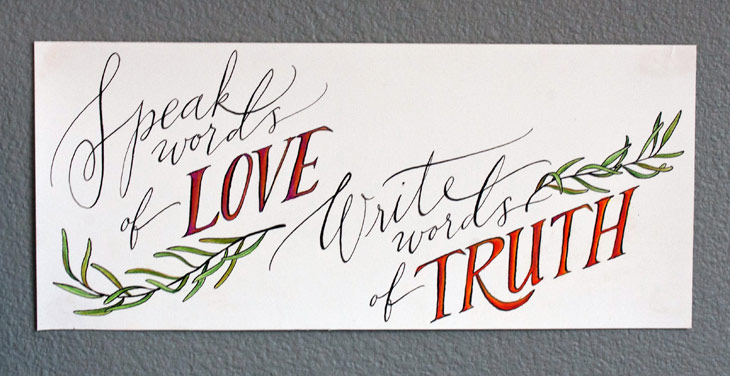 I figure the reverse is probably true as well--that I should write lovingly and speak truthfully. But perhaps there's a reason God said that phrase as it is. Do you have any great insights on that, dear reader?
tribal patterned Valentines
February 14, 2014
Fun fact about me: I love cutting hearts out of paper.
It's so easy to make more hearts out of the scraps of heart cuttings. Each scrap is an invitation to make another heart. I like to see how many I can get out of one sheet, with as little waste as possible.
I enjoy making valentines, in part, because it's an excuse to cut out a lot of hearts. It's also an excuse to make encouraging notes for people. I like that too.
I've been enjoying seeing more and more tribal inspired patterns out there. Here's this year's suite of Valentines: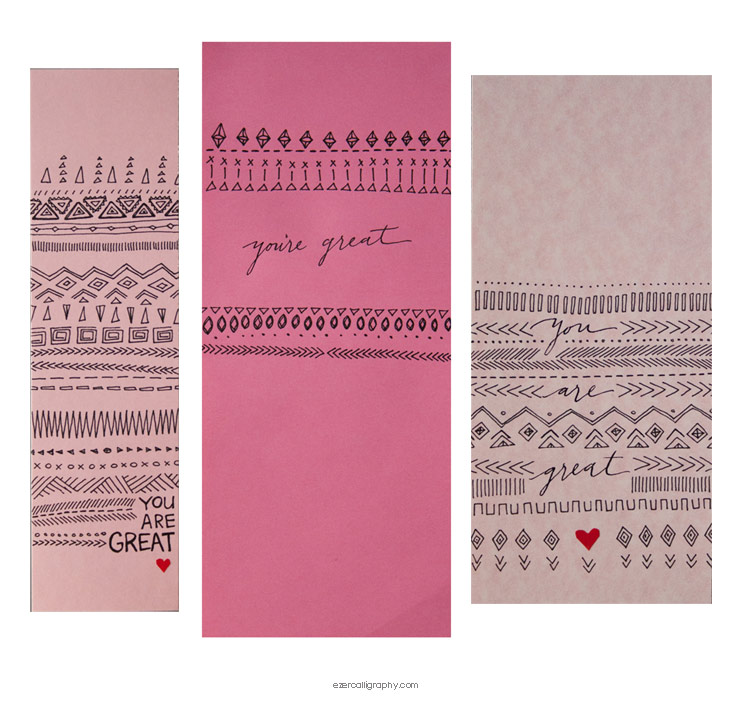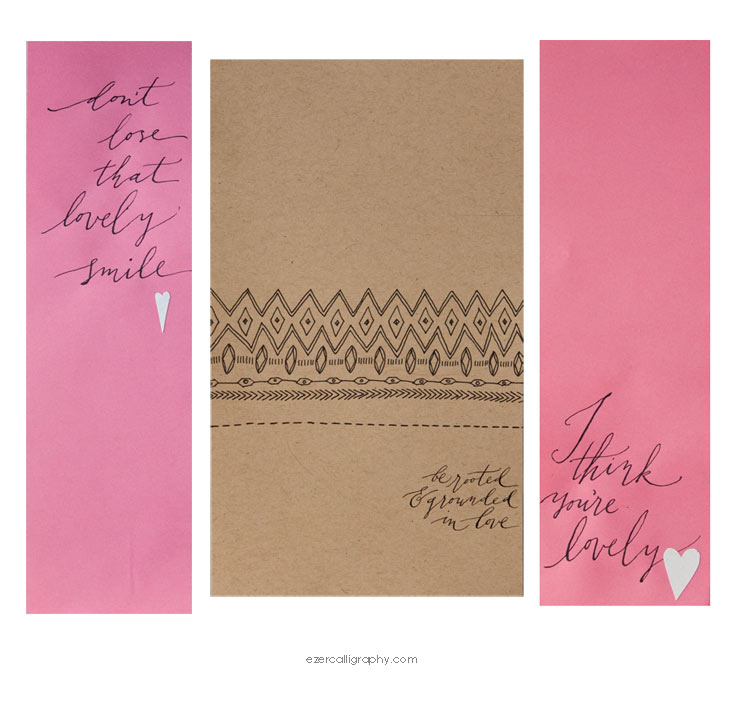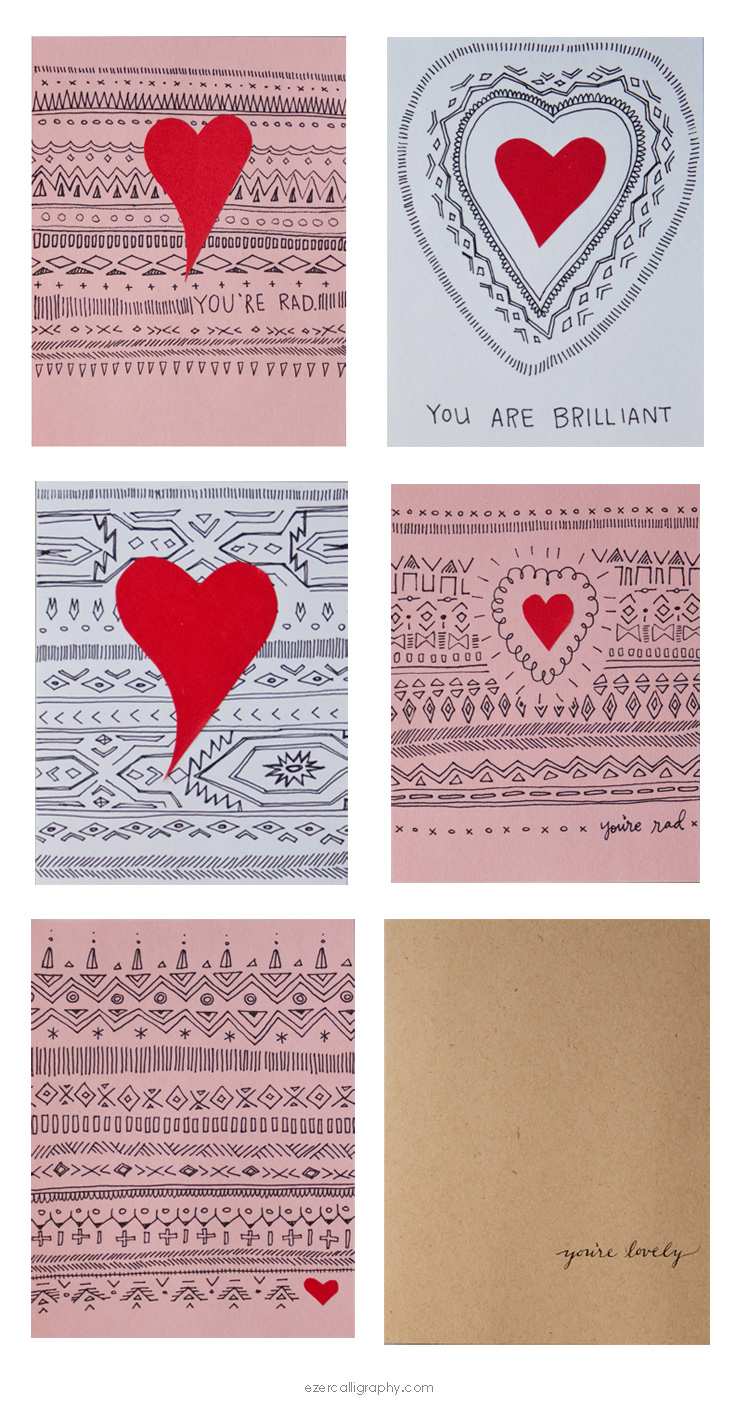 Happy Valentine's Day! I hope yours is full of nice things!
Styled shoot sneak peek
February 4, 2014
I had the honor of being included in a styled shoot yesterday. How fun to see everyone doing their thing with excellence.
Stay tuned for more dreamy pictures by Shalynne Imaging Photography.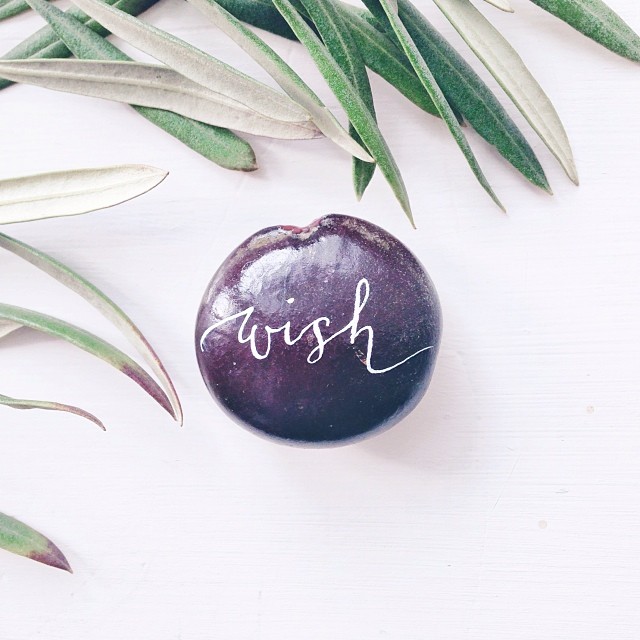 Joy TO THE WORLD!
December 5, 2013
'Tis the season to sing Christmas carols! Oh what fun! But what are we singing about? There's some good news in some of those tunes.
Here's a little something I've been working on.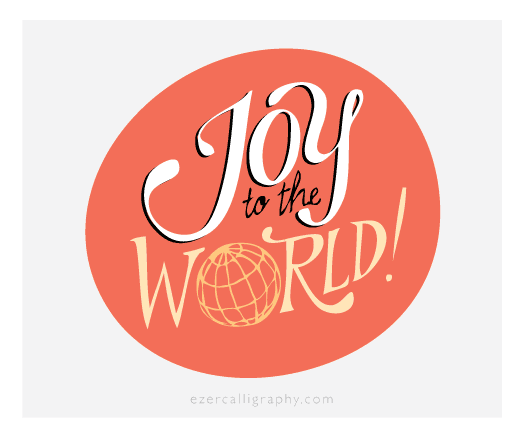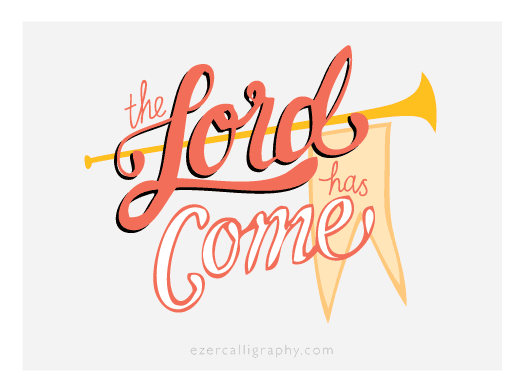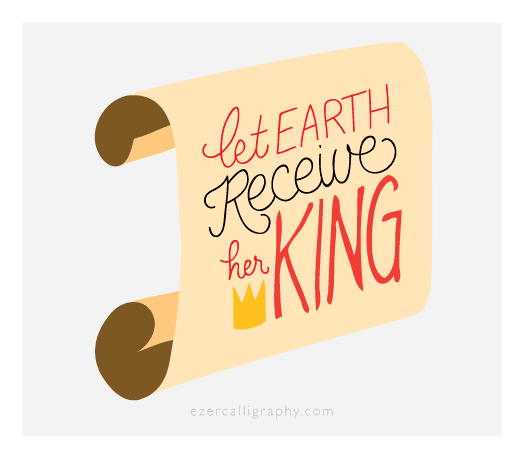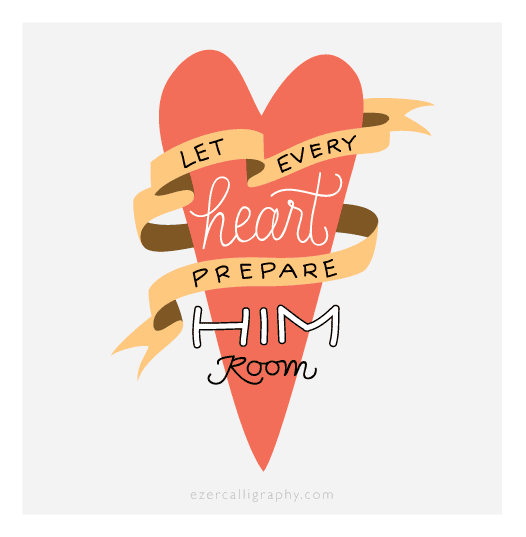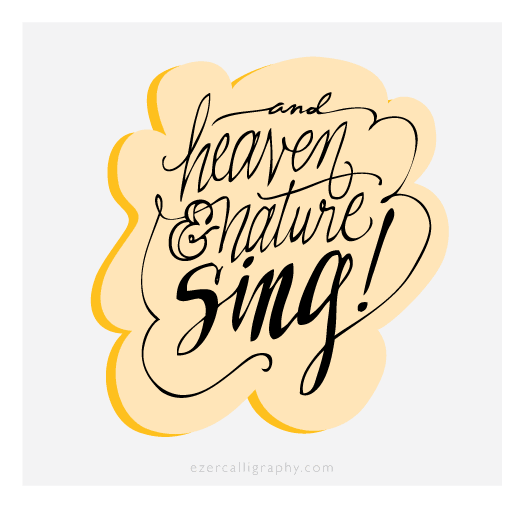 As a grammar side note, I deliberated about writing "the Lord is come," as the line is written in the hymnal. It doesn't sound right. A little research brought me to this article, which says it was an archaic form of English. It was common back in 1719 when Isaac Watts wrote "Joy to the World." However, for my 21st century audience, I decided to change it to "the Lord has come," since it sounds better to my modern ears and it maintains theological soundness. Our Lord has come and He is here!
Sing for joy!
LOVE
November 26, 2013
My husband asked me to write out 1 Corinthians 13:4-7 for our friends across the street. Relationships all around us seem to be struggling. I think it's because our general idea of love misses the mark. Our culture worships romance, and what we think of as love is actually more like mutual using. It eventually falls apart because at its heart it is selfishness. That's the opposite of real love.
This is what real love is like: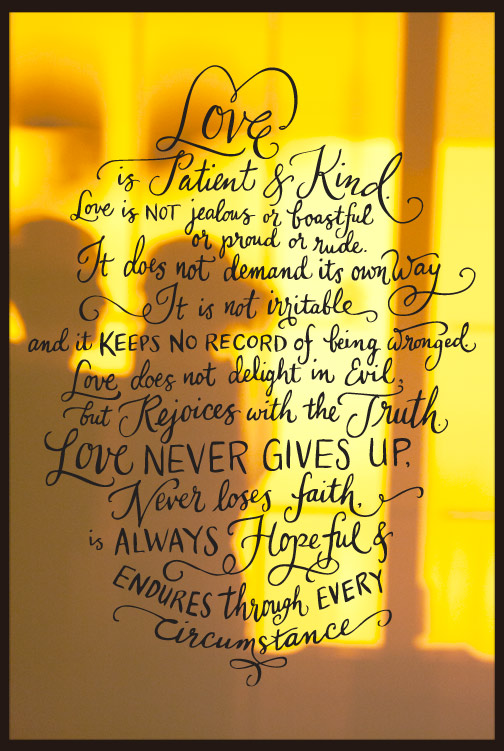 We need more of that!
November 7, 2013
I recently discovered Koloman Moser at the Museum of Fine Arts Houston. He was an Austrian artist and part of the Vienna Secession Movement. He has some excellent, relevant work! I love his use of pattern.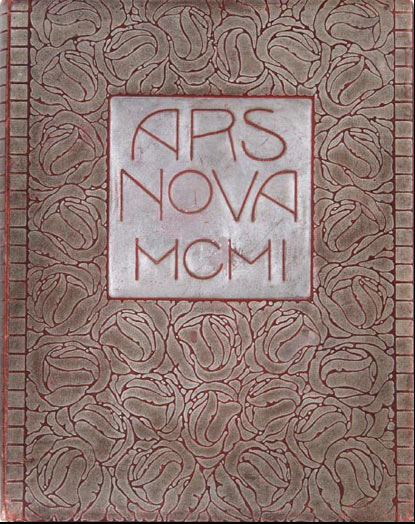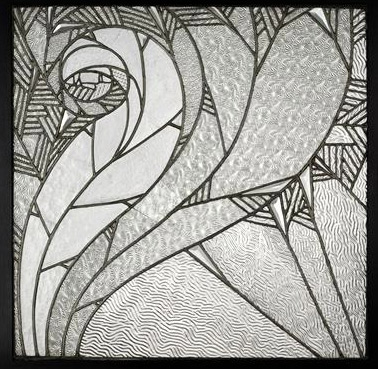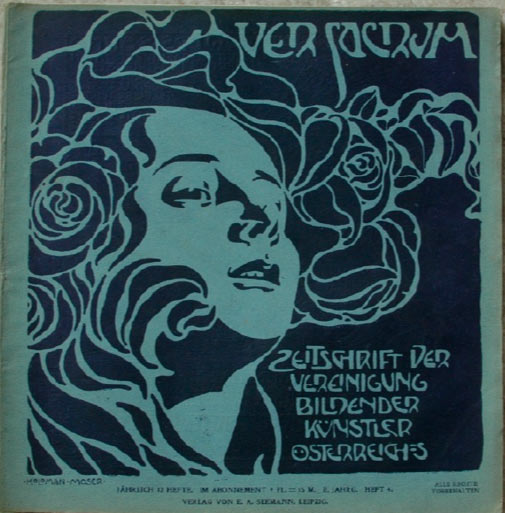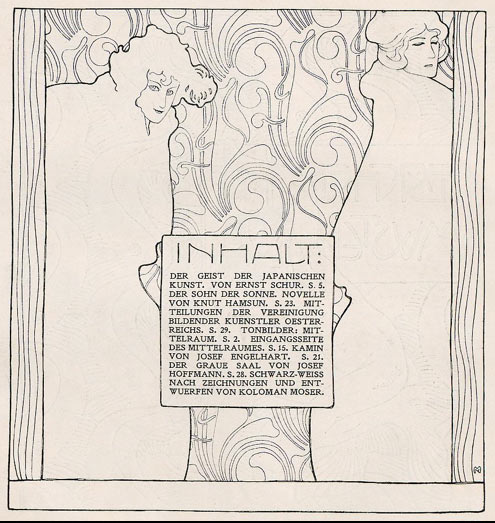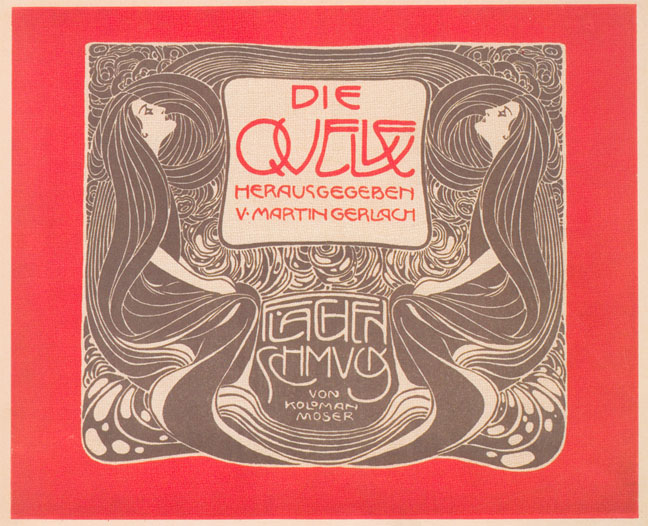 Excellent, right?